17th September is a special day for those who love garnacha / grenache. International Grenache Day Every it is celebrated every third Friday in September to highlight this grape variety so beloved and known in the World.
Garnacha is our most important grape in our winery. We love, understand, and respect in its terroir from long time ago so we have prepared a special celebration.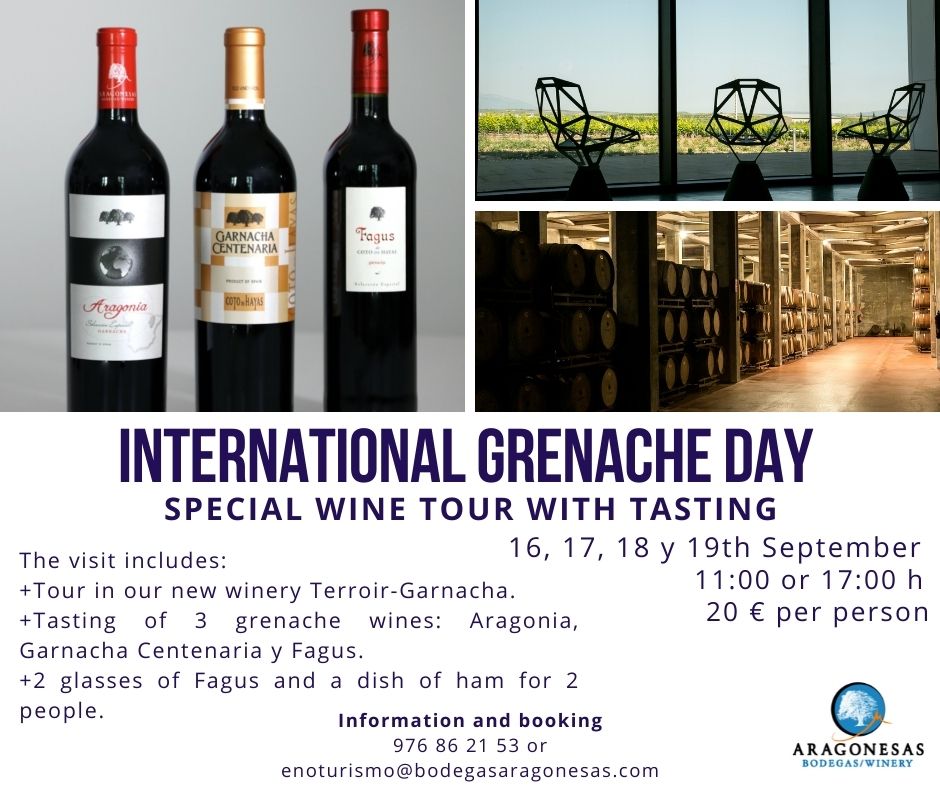 Thus we have organized special wine tours in our new winery "Terroir Garnacha" next 16, 17, 18 and 19th September at 11:00 or 17:00 h.
The visit includes:
The price of this grenache experience is 20 euros per person.
Information and booking 976 86 21 53 or enoturismo@bodegasaragonesas.com